FERRARI CHALLENGE
Established in 1993 with the 348 model, the Ferrari Challenge was an instant success among the company's customer base whom did not necessarily have professional racing aspirations, but all of whom wished to experience the excitement of road racing behind the wheel of a legitimate race car. The series has since evolved through five models including the 355, 360 and beginning in 2011 with the 458. Today the Ferrari Challenge remains one of the most popular and longest continuously running international single-make racing series in the world, with dedicated series in Italy, Europe, North America and the Asia-Pacific region.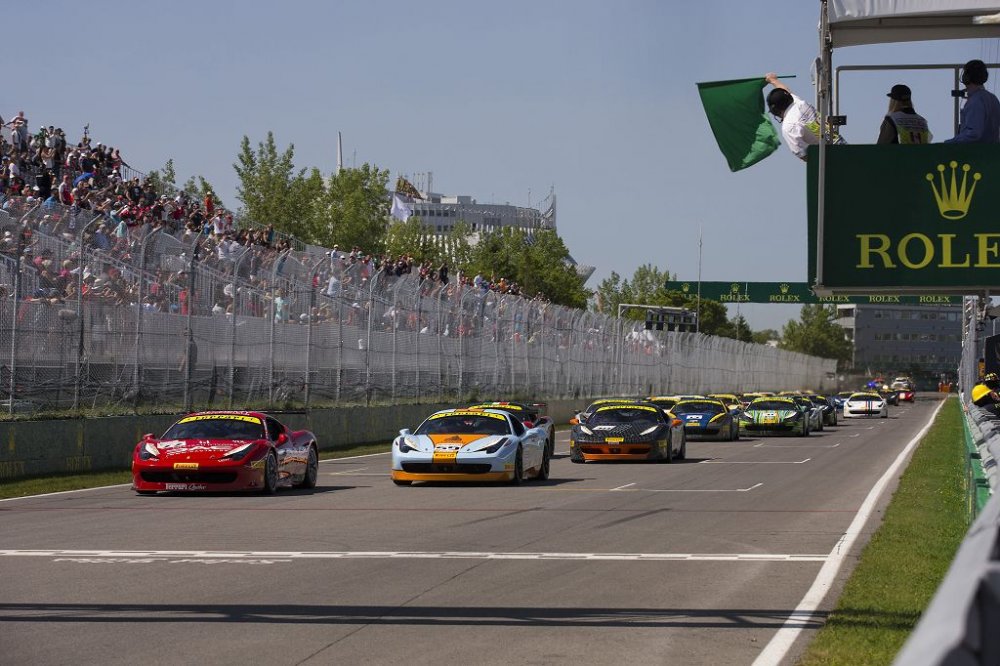 FERRARI CHALLENGE NORTH AMERICA
The North America Ferrari Challenge is organized and directed through the motor sports department within the official Ferrari subsidiary, Ferrari North America. The races are sanctioned and officiated by Grand American Road Racing, with additional professional services providing all timing and scoring responsibilities. In general, the Ferrari Challenge racing calendar features six races on the world famous circuits located throughout North America, and concludes with the Ferrari Finali Mondiali, usually in Firenze, Italy at the renowned Circuito del Mugello. This superbly catered, five-day extravaganza of racing features the coming together of all Ferrari Challenge series from around the world for practice, qualifying and two races, plus an overall World Final Ferrari Challenge Championship race. Additional on-track activities include the FXX and 599XX models, FIA and ALMS GT participants, as well as a most unique celebration from the Scuderia Ferrari, featuring a 20 minute race among the two first drivers and the two official test drivers.

The North America Ferrari Challenge race weekends cover three days and feature one full day of free practice, followed by two qualifying sessions which correspond to two, 30 minute races. The top three finishers from each race are celebrated with traditional podium ceremonies featuring trophies and champagne. Accruing points through the season, drivers vie for the coveted Ferrari Challenge Championship title. Additional rewards are presented to various drivers and teams for special achievements performed in each race. In addition to the Challenge races, on-track activities often include sponsor hot laps for guests, organized pace laps for Ferrari owners.

The North America Ferrari Challenge series take place at the most historic and prestigious circuits located throughout North America, including California's Laguna Seca Raceway and Infineon Raceway, Georgia's Road Atlanta, Wisconsin's Road America, Canada's Le Circuit Mont Tremblant and perhaps the most anticipated race of them all, at Montreal, Canada's Le Circuit Gilles Villeneuve as the support races to the renowned Formula 1 Grand Prix du Canada.

Each Ferrari Challenge racing weekend features exceptional on-site catering services in an exuberant sit-down environment, as well as an evening celebration of cocktails and fine dining. In the Ferrari Challenge, everything is done to cater to the drivers' and families in order to ensure the most exhilarating experience of the incomparable Ferrari lifestyle.